Most people get auto insurance in order to protect themselves and their vehicle if they are involved in an accident. However many people own antique, collectible, or luxury cars that are only used for show and not driven often if at all. You might think auto insurance is pointless in these situations, however it is still very important for you to have. Many people put thousands of dollars into these cars and therefore it is important to have them covered in case of theft, vandalism, acts of nature, or other types of damages.
Regular auto insurance quotes might not be the best choice for uncommon or rare vehicles. Instead, you should consider purchasing a classic auto insurance policy. These policies are often found through classic car specialists. These companies staff car experts who know about the unique needs of classic cars and other rare vehicles. They know what goes into repairing and restoring these cars, and understand the care that goes into transporting, storing, and maintaining these vehicles. They also understand how depreciation works with these cars compared to newer cars.
When shopping for this type of auto insurance quote you should begin by asking yourself a few questions:
• Am I able to limit my annual mileage in order to get a discount on my insurance?
• Can I afford to insure my car's actual value rather than the book value used by most insurance agencies?
• Do I need extra coverage due to restoring my vehicle?
• Am I going to attend car club events that would require extra liability coverage?
• Does my car need protection while at the mechanic shop or will my mechanic's insurance cover any damages?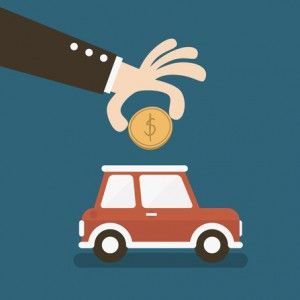 • Will my vehicle need insurance to be shipped?
If you find that you answered yes to at least three of these questions, than you should consider a classic auto insurance policy. Typical auto insurance policies will not cover these types of situations, because regular cars do not have the investment put into them like a classic car does.
Now that you've decided to get a classic auto insurance quote, it is important to understand how classical vehicles are valued so you can be prepared when talking to your insurance agent.
Stated Value – these policies will pay you for the actual cost of any repairs, or the states value of the vehicle, depending on which is less. These types of policies are better than your typical auto insurance policy, but are still not ideal. The higher the states value, the higher your premium. Also, your insurance company is not required to use this value when paying a claim. Rather, they go with an actual cash value that they determine, and base the claim payment on that.
Agreed Value – these are the best types of policies. This coverage is based on an amount that both you and the company agree on. This means it will accurately represent how much your vehicle is worth, including modifications and restoration work. You will be guaranteed full compensation in the case of a loss.